How to Manage High-Volume Hiring Without Compromising on Quality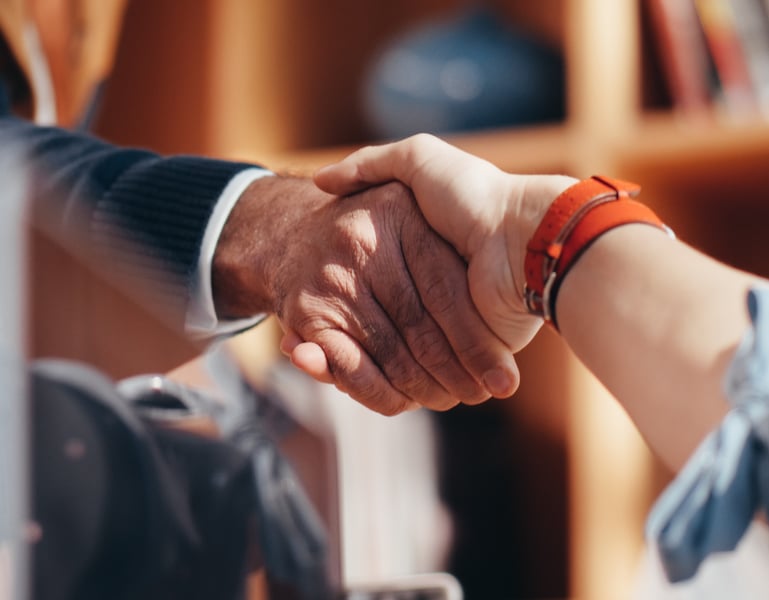 With mass resignations happening at unprecedented levels, many employers are struggling with hiring and retaining employees.
The current crisis, like the pandemic and inflation, has shown us just how unpredictable the labor market is and has magnified the gap between the supply and demand of workers.
In high-volume hiring, here are the best tips to get volume while not sacrificing the quality of the candidates:
Deliver a good candidate experience
60% of candidates cancel while filling out online job applications because of their length or complexity, according to recruitment statistics from G2. Most of these job seekers are millennials and Gen Z candidates, so they expect to be employed at the soonest possible time.
So how do you provide a good candidate experience, so people don't 'ghost' you in the middle of the application process? Here are tips:
Put job ads where your target candidates are. Don't limit yourself to just LinkedIn or Indeed.

The combined percentage of U.S.-based TikTok users from 10-29 years of age is between 32.5 % to 29.5

%, so it makes sense to try posting your job ad on that platform.
Make sure your website or careers page is mobile-optimized. These Gen-Z candidates use their mobiles most of the time, so make it easy for them to view your website or upload their resumes using their smartphones.
Build a 1-step application process. If not possible, keep your qualification questions to a minimum, at least 3-5 questions or fields or more minor, facilitating social profile application or pre-population of text boxes. Better yet, allow candidates to upload resumes or use their LinkedIn profiles directly.
Remember that candidate experience is a preview of what it's like to work for your company, so make it a positive one.
Invest in recruitment automation software
Volume hiring is very-time consuming. Fortunately, emerging technologies in AI automates repetitive recruitment procedures like attracting and evaluating candidates without compromising the quality of the hiring process. According to recruitment CRM Talentlyft, speeding up your application process by a single minute means almost 17 hours saved on the scope of 1 000 applications.
For example, recruitment software could expedite the following:
Chatbots on the company's website for applicant sourcing and initial candidates' questions
Screen high volumes of resumes by analyzing the skills and abilities to match those required for the job. Applicants who fit the criteria are then ranked and scored automatically.
Eliminate bias using scientifically validated pre-employment assessments to collect objective and behavioral data to identify top talent among your applicants quickly
Empower candidates to schedule job interviews after passing the resume screening process
Send automated emails with important hiring process milestones.
Investing in HR software that does the above automation does only save you time and effort but also ensures a fair and just hiring process.
Recruiting Metrics /Analytics
Your investment in an HR automation tool gives you the data you need to know where you can improve as massively recruit people. Some data you need to review for your volume hiring strategies:
Track source of hire to optimize hiring spend. If you notice you are getting more quality applications from job boards compared to social media, you can cut down on social media expenses and increase your spending on job boards.
Monitor your job conversion rate. Maybe you don't need 3 interviews because you essentially ask the same questions on interviews 1 and 2 with the recruiter and HR head.
Review your candidate experience and track where you notice a drop in the application process. Check whether you can use chatbots to direct candidates to the appropriate open role or more candidate nurturing opportunities like regular email or text communications for application updates. Identifying these weaknesses can help improve your recruitment procedures.
Rediscover existing talent
Talent rediscovery is the process of mining your existing candidate database as a source for your next hires. In your ATS, use keywords, Boolean operators, and your job description to screen every resume to find the most suitable match for your current vacancy.
Still not convinced? There are reasons why you should revisit old applicants:
Previous candidates were qualified for the role but whose experience didn't exactly match the past open positions. Most likely, their expertise would fit future vacancies.
Job seekers who canceled their applications either have changed their minds or received a better offer from other companies. Maybe you can provide a more robust reward or benefits package.
Maybe you had 3 open roles, but you got 15 candidates vying for the same position. So you can tap these remaining 12 applicants for the next role.
Many companies are also doing workforce upskilling to fit open job requisitions, so it also makes sense to consider current employees before internally hiring.
You can also save on advertising costs and resume screening by considering these suitable candidates.
Consider programmatic recruitment
Programmatic recruitment refers to the automation and streamlining of job ads using technology.
Jobs ads are posted where and when it is most relevant - which changes from time to time. They are tailored in content and distribution to be the most effective, based on where your target audience is.
Programmatic recruitment can help you respond to many applicants in your hiring pipeline, which you can scale up based on your volume of hiring demands. And since it is connected to every candidate source like social media and job boards, you can easily push your job posts to a large audience quickly.
Programmatic recruitment platforms like JobAdx allow you to advertise jobs on the channels you want. It provides you with a hands-on approach to creating custom job advertising campaigns, where you can manage where your job ads go to make sure it reaches your goal.
Because technology is doing the heavy lifting of ad placement, recruiters can focus more on screening applicants and onboarding them.
Conclusion
You can have an effective volume hiring process without sacrificing the quality of your candidates.
By following the tips mentioned above, you can hire and employ highly-qualified employees to help your business grow.
And one of those strategies is using programmatic recruitment like JobAdx. Contact us for a demo.